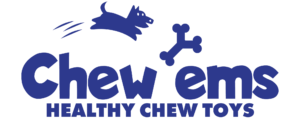 Chew'ems redefines a category that has not been changed in decades. Our bones are engineered to be a safe, healthy and enjoyable chew. Using innovative infusion technology, we are able to saturate the bone with vitamins and minerals essential to a pet's health.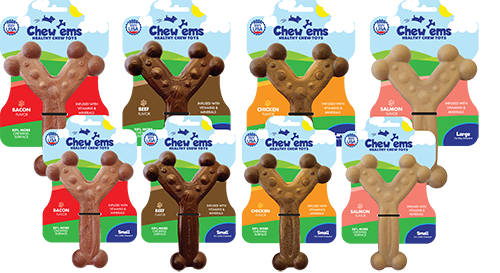 Helps with Digestive Issues

Satisfies a Dog's Need to Chew

Contains Minerals a Dog is Instinctively Attracted To


Ergonomically Designed with More Chewing Space
Dogs 30-60 lbs.
6.5″ x 4.8″ x 1″
5 oz.
Dogs under 30 lbs.
4.8″ x 3.6″ x .75″
2 oz.